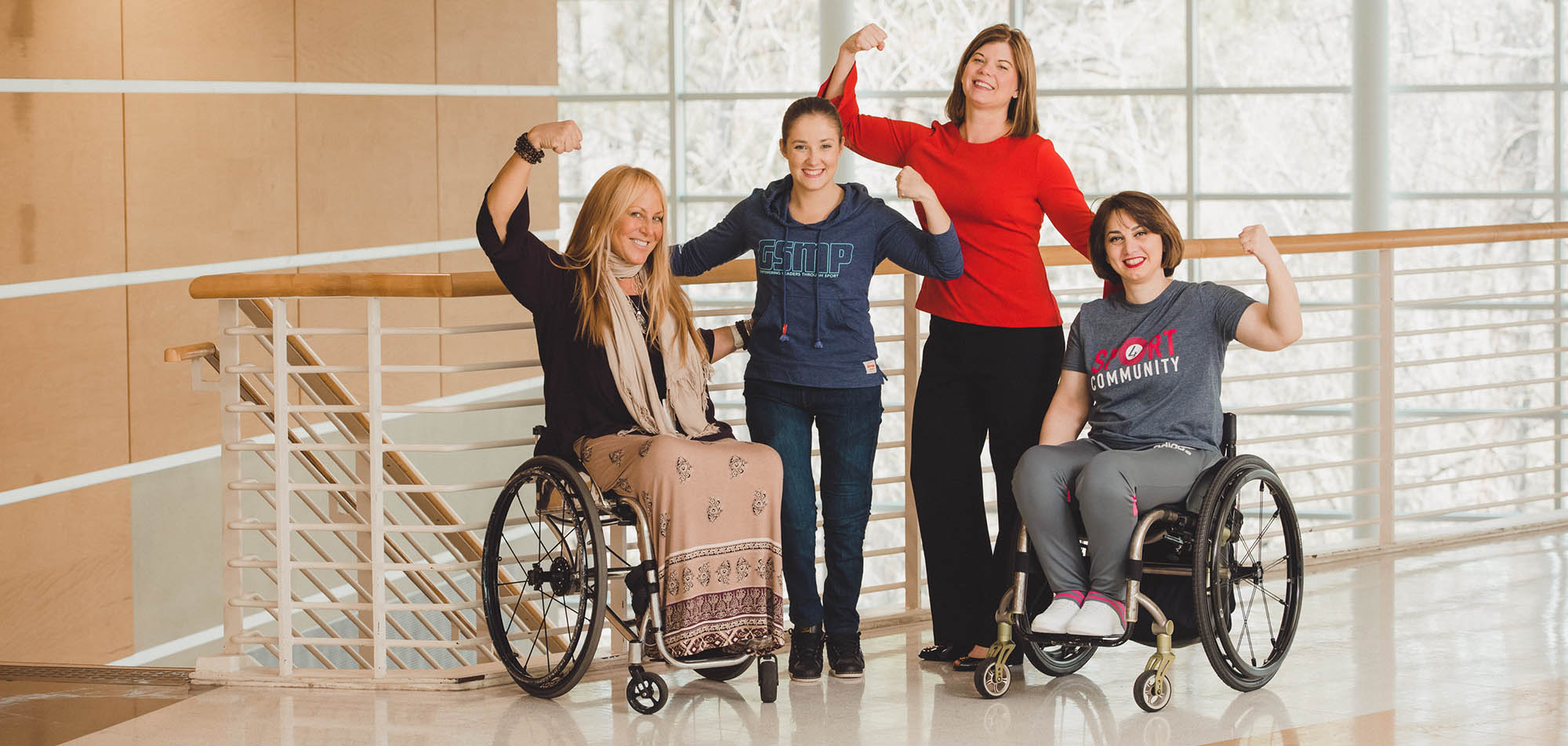 Statistics and Information about the Status of PWD Globally
The Digital Exclusion of Women with Disabilities Report
The 2020 Digital Exclusion of Women with Disabilities Report offers insights on how digital access can promote inclusion and accessibility for persons with disabilities and women. This report provides information on the gaps in mobile access and use, which help to reveal the extent of inequality and generate the knowledge and understanding required to inform and implement strategic change.
UN Flagship Report
This Disability and Development Report from the United Nations focuses on the inclusion of people with disabilities in the context of the 2030 Agenda for Sustainable Development. The report addresses the international frameworks, situation of persons with disabilities, current practices, conclusions and way forward in cross-cutting issues such as education and gender equality.
Human Rights Watch
The Human Rights Watch brings light to human rights abuses against people with disabilities around the world. Through this resource, you can access their reports, commentary, and news articles about the discrimination and barriers people with disabilities face.
United Nations Disability Statistics Database
The United Nations Disability Statistics Database contains data and metadata on people with disabilities internationally. The data are organized by country with additional information on certain topics, such as education, activity, and employment.
World Report on Disability 
The 2011 World Report on Disability offers insights on how to overcome barriers that people with disabilities face in accessing health care, rehabilitation, education, employment, and support services. Additionally, the report offers recommendations to governments and their partners in addressing these issues and creating positive environments for people with disabilities.
UN Disability Resources
The United Nations has compiled a list of their meetings on collecting data on individuals with disabilities, current guidelines, and UN resolutions. This site also contains publications on the status of people with disabilities from organizations such as the World Health Organization and the World Bank.
UN Human Rights Office of the High Commissioner—Interactive Map
This interactive map from the United Nations Human Rights Office of the High Commissioner allows you to view whether a country has signed, ratified, or taken no action on the Convention on the Rights of People with Disabilities.
UN Human Rights Office of the High Commissioner—Disability Training
This professional training document provides information on how to monitor the rights of persons with disabilities, particularly in regard to the CRPD. The document provides both information on approaches and practical tools.
UN Human Rights Office of the High Commissioner—Compliance
In addition to providing information about the status of ratification, this database from the United Nations Human Rights Office of the High Commissioner provides reports related to the country's compliance of the CRPD. In particular, concluding reports from the Committee on the Rights of People with Disabilities show where countries can make improvements to their policies.
U.S. Department of State Global Sports Mentoring Program
The University of Tennessee Center for Sport, Peace, and Society administers the U.S. Department of State Global Sports Mentoring Program. This program offers individuals of all backgrounds mentorship and cultural exchange with the goal of empowering them to positively impact their societies.
Global Disability Rights Now!
Global Disability Rights Now! focuses on Armenia, Guatemala, Kenya, Mexico, Peru, the United States, and Vietnam, offering information to people with disabilities on topics such as deinstitutionalization, law, and employment. The organization also provides practical resources for advocating for people with disabilities.
People with Disabilities in Sport
UN Disability and Sport
This page addresses the importance of sport for people with disabilities and how encouraging sport can help achieve the international 2030 Sustainable Development Goals. You can also find more resources related to sport and disability internationally.
Special Olympics—Matthew Williams TEDx Talk
In this TedxVancouver talk, Special Olympian Matthew Williams shares how important the Special Olympics are to those who compete in and watch the events, especially given the history and lasting stigma around individuals with intellectual disabilities.
Accessible Sporting Events
There are important elements to think through when organizing an accessible sport event that go beyond ADA compliance, and this article provides some practical advice about making those events truly accessible and successful.
Inclusive Sport Design
In order to make sport participation accessible for people with disabilities, this article walks through different methods of adapting and modifying activities to make sure all participants can partake and excel in sport.
Accessible Sport Facilities
This document from the United States Access Board lays out the specific guidelines for how to be compliant with the Americans with Disabilities Act in sport facilities: everything from accessible routes to bowling lanes is included.
Making Gyms More Accessible
In this article, you can find a few simple ways to make gyms and weight rooms more accessible to athletes who have disabilities.
Steps to Make Your Sports Facilities ADA Compliant
Here you can find advice about making sport facilities accessible, with a focus on the physical building (entrances, parking, and amenities).
Supporting People With Disabilities in Daily Life
A Conversation on Disability Rights
When interviewed in 2019 by Peter Handel, Nadina LaSpina spoke to the importance of not pitying or holding up as "inspirational" people with disabilities, sexual violence, and her own activism.
Supporting Children with Disabilities 
Judith Heumann interviews Sinead Burke, a teacher, writer, model, and disability advocate. Among the other topics covered in their conversation, Sinead offers advice to parents about supporting children with disabilities without speaking over them.
3 Ways to be a Better Ally in the Workplace
In her talk for Ted Salon: Brightline Initiative, Melinda Epler speaks to her experience of sexism in the workplace and how to be an ally to individuals of any marginalized community. These three simple ways to advocate for people in the workplace and beyond can help you support those people with disabilities who you work and interact with every day.
Resources to Help Veterans with Disabilities Maintain their Independence
Bankrate, an organization dedicated to helping people make smart financial decisions, provides a list of resources for adaptive modifications that can be made to a vehicle or home, along with information about the financial requirements and grant opportunities to complete the modifications.
Strategy and HR issues in implementing ADA
Golpati and Bailey walk through the history, impact, and key provisions of the ADA, before tackling how to truly develop inclusive programs and the human resources implications.
Information and Critiques of the ADA
Overview of the ADA
This page offers an overview of the Americans with Disabilities Act, laying out the purpose and history. It also offers information about the Amendments of 2008 and other disability-related legislation.
Rights Enabled: The Disability Revolution, from the US, to Germany and Japan …
In her book, Katherine Heyer explores in depth the evolution of the disability rights movement in the United States. She then examines the American disability rights movement's influence on Germany, before examining disability law and activism in Japan.
Judith Heumann: Our fight for disability rights — and why we're not done yet
In her TedxMid-Atlantic talk, Judith Heumann shares her personal story of education and activism, while illuminating the importance of further work and legislative protections for people with disabilities.
Actual Effect of ADA?
This article by Rebecca Hastings evaluates the effectiveness of the ADA in increasing employment opportunities for people with disabilities. Within the article, she elaborates on how individual experiences vary, the experience of employers, biases, and the legacy of the ADA.
The Future Challenge of the ADA
While recognizing the work of the ADA, Jutta Treviranus argues that the legislation has been more focused on patching issues facing the disability community rather than addressing systemic change. The argument is made that the disability community must be leaders in product design, research, and education moving forward.